Integrated silencers
The freedom provided by an integrated silencer is priceless: no screw on suppressor - simply grab the rifle and you´re good to go. The founder of A-TEC, Anders E. Johansen has been making integrated silencer since before he started the company. Now the time has come to make integrated silencers available to the civilian market. First silencer available is the A-TEC Integral.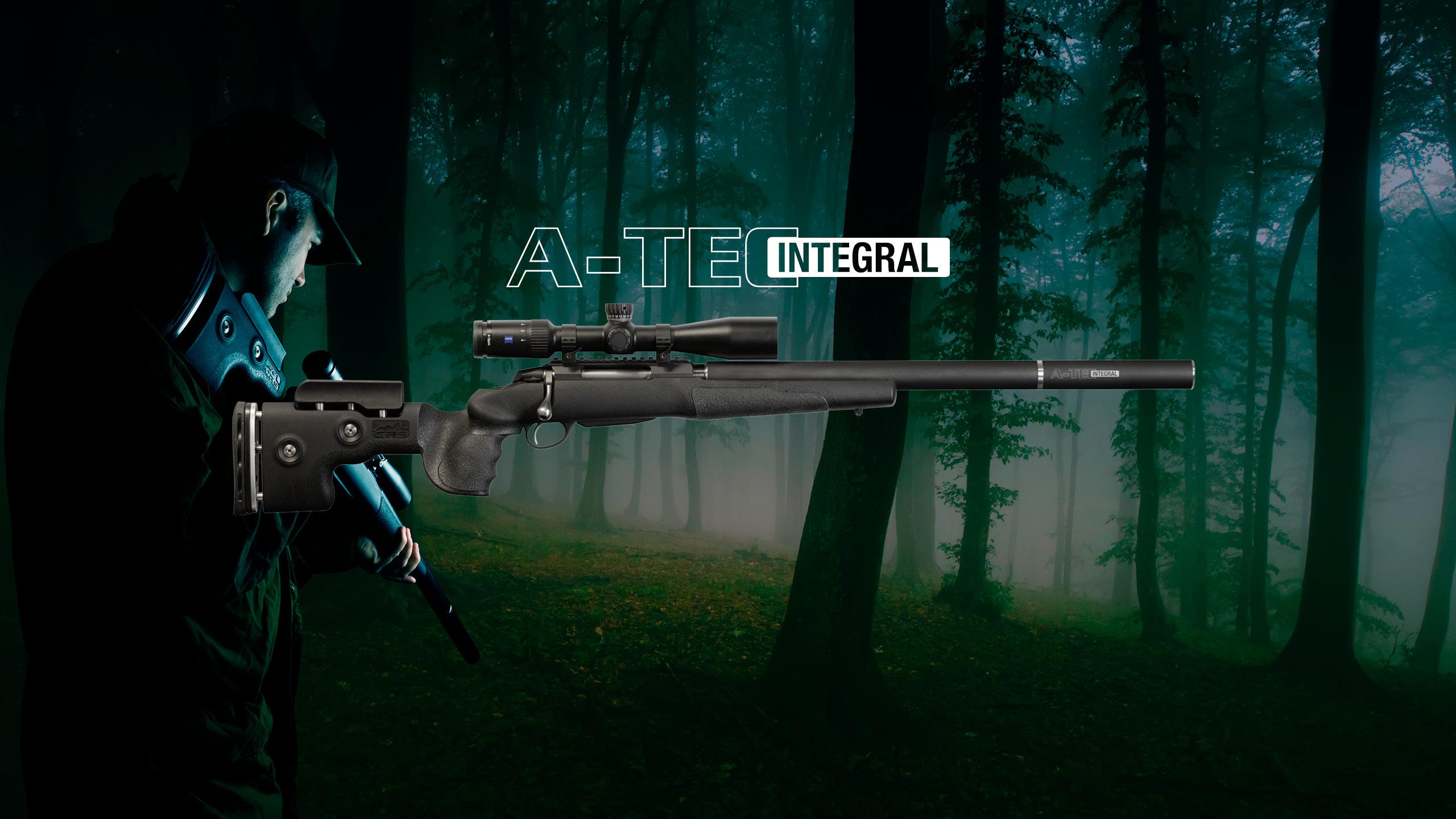 Inspired by the saying: "If you want something done well - do it yourself" - we simply decided to do it.

The result is the A-TEC INTEGRAL. A fully integrated silencer that will fit various actions on the market and any rifle-stock that can be inletted to fit a Ø 34 mm barrel.

With an all stainless steel construction, the A-TEC Integral performed extremely well during our endurance and destructive testing. The decibel tests are promising with a performance around ÷28-32 DBC in calibre .308 Win.
| | |
| --- | --- |
| Barrel length: | 400-450 mm |
| Diameter: | 34 mm |
| Effect: | 28-32 DbC (.308W) |
| Calibres: | 224 | .264 (6,5) | .30 | .338 | .375 |
| Materials: | All stainless steel |
| Surface: | CeraKote/glass blasted |