A12 instructions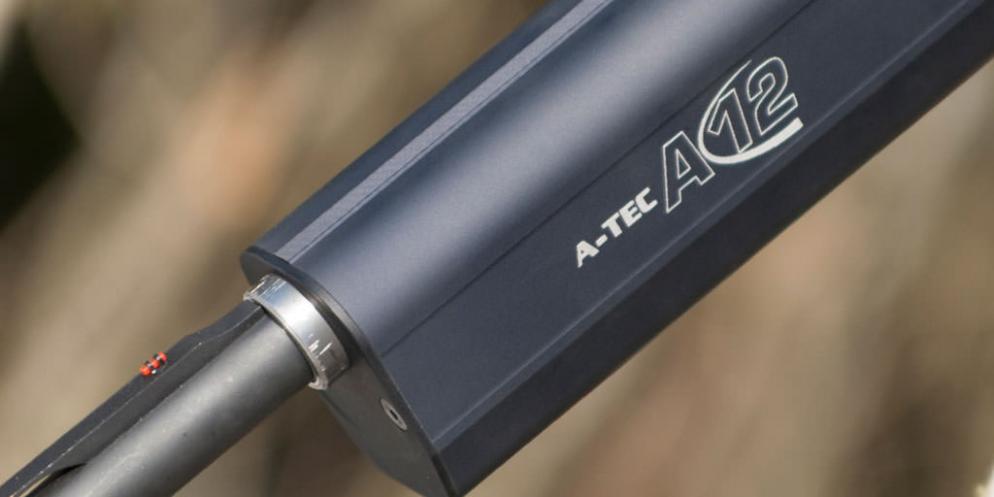 Congratulations on purchasing your new A-TEC A12 shotgun silencer.
Warning: A-TEC A12 is ONLY approved for wadded 12/70 ga. ammunition, max 42g. US #2 or smaller shot size. Do not use slugs, reloaded or high speed ammunition. A-TEC is only approved for barrel length above 18".

Attachment instructions: Prior to use of the A12, the choke must be mounted correctly in the silencer.
Check that the two front screws and two backend screws are tight and that there are no foreign objects inside the silencer.
Check that you have the correct choke by trying it gently by hand in your barrel.
Screw the A12 choke all the way to the bottom of the threads in the A12 silencer.
Firmly tighten the lock nut with the supplied tools.
Screw the A12 silencer with choke attached on to your barrel.
Loosen the check nut.
Adjust the silencer to desired "clock" position.
Tighten the lock nut.

Dismantling for cleaning:
Unscrew the two screws on the front end of the A12 silencer with a 3 mm hex key.
Use your hand or a rubber/plastic mallet (gently) to push the inner tube until the back comes away from the sleeve.
Pull out the contents from the back.

The silencer is supplied as standard with one "modified" choke tube. The following choke types are currently available:
A12 Choke Baikal
A12 Choke Crioplus
A12 Choke Fabarm
A12 Choke Fair
A12 Choke Invector
A12 Choke Invector plus
A12 Choke Mobilchoke
A12 Choke Optima HP Beretta
A12 Choke Remington 870
A12 Choke Remington Pro Bore
A12 Choke Yildiz