A-lock Mini instructions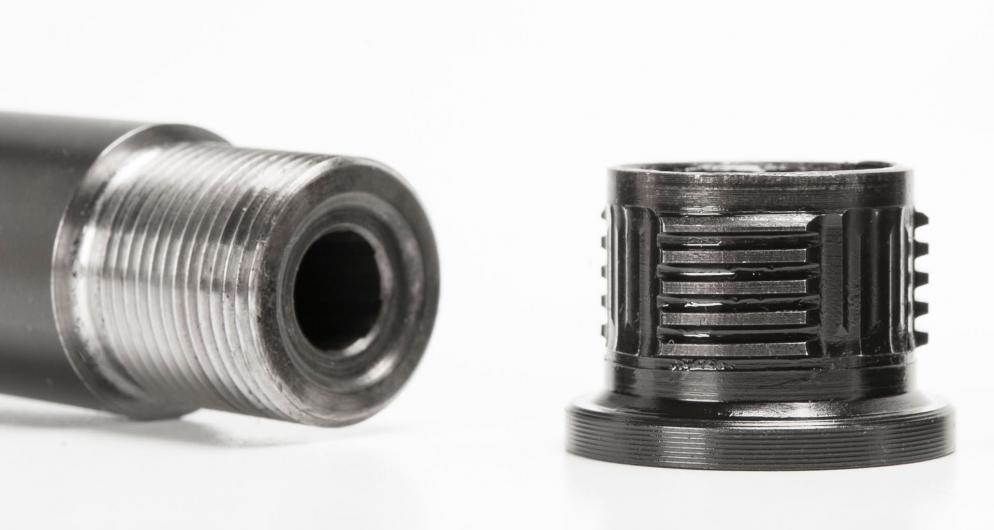 If you have an A-LOCK Mini compatible silencer the A-LOCK Mini Adapter must be correctly attached to your barrel prior to shooting. We recommend that this is done by a gunsmith with the correct tools.
Check that the rifle is unloaded and remove the bolt from the action.
Degrease the threads on the A-LOCK Mini Adapter and on the barrel.
Apply Loctite 638 to the threads on your barrel.
Attach and tighten the A-LOCK Mini Adapter to the barrel with the special tool.
Tighten with moderate torque (6-8 Nm) using the special tool. Do not use excessive force, or the A-LOCK Mini threads may be damaged.
Wipe off any excess Loctite adhesive. Apply grease on the A-LOCK Mini Adapter.
Attach and detach the silencer a few times to check the fitting and alignment.
Warning: Tighten the silencer firmly by hand onto the A-LOCK Mini Adapter prior to shooting and check between shots that the silencer is firmly attached.