A-RING MA50 - multipurpose accessory for your silencer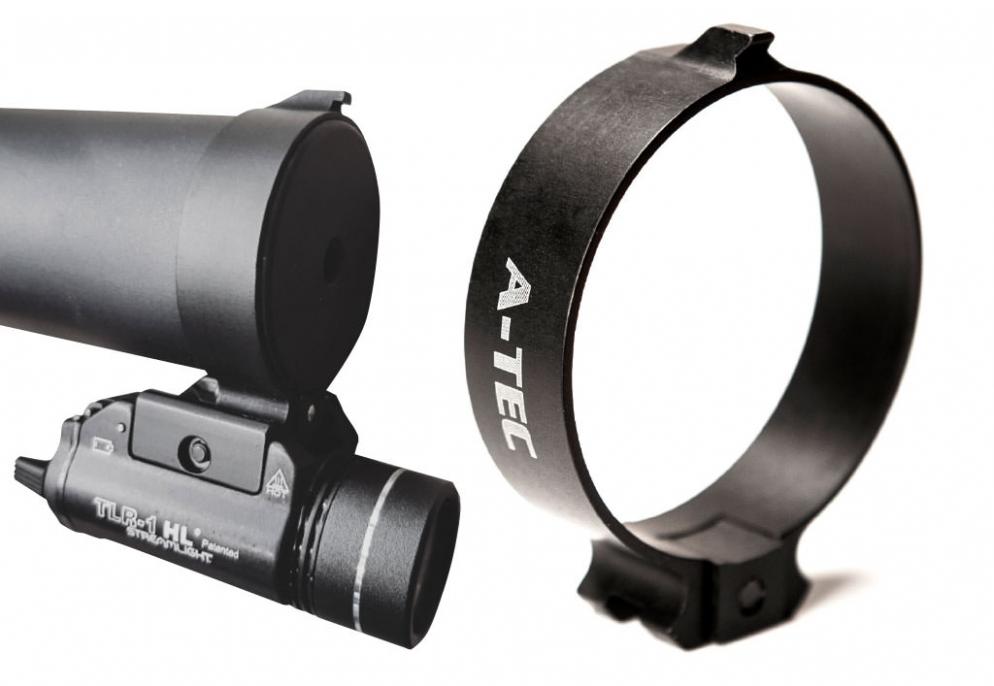 The A-RING MA50 ring is a multipurpose accessory and makes your silencer even more useful.
It gives your silencer a frontsight for short range shooting in driven hunts. It´s a mirage band attachment point and it have a rail for accessory attachment. Available now as A-RING MA50 for the 87, 119 and150 Hertz and the A-TEC H2 silencers. Other diameters will soon be in production.