A-LOCK mini muzzle brake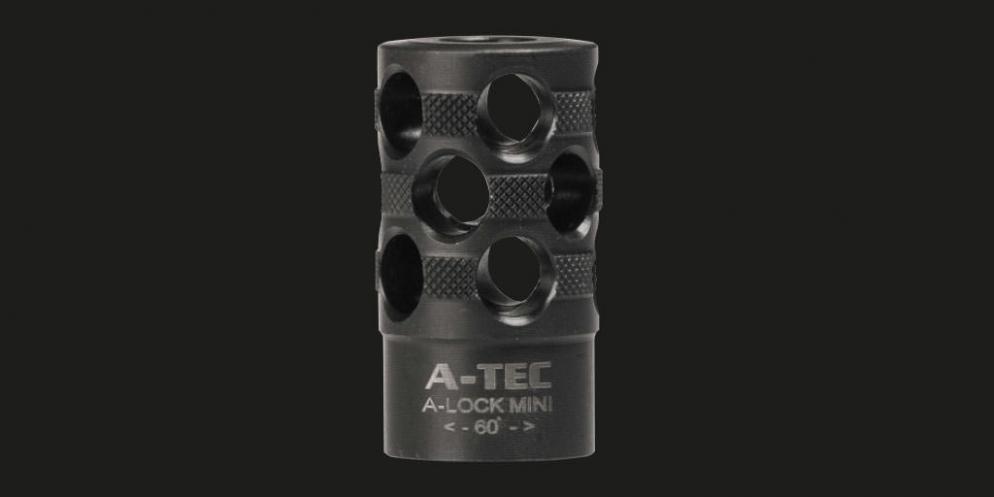 The A-LOCK Mini Muzzle Brake is designed to be as small and effective as possible. This is perfect for training and driven hunts due to supression of muzzle rize and recoil during rapid fire.
With the A-LOCK mini on your barrel you can switch between silencer and muzzle brake within seconds. A-LOCK Mini Muzzle Brake fits any caliber up to .375.